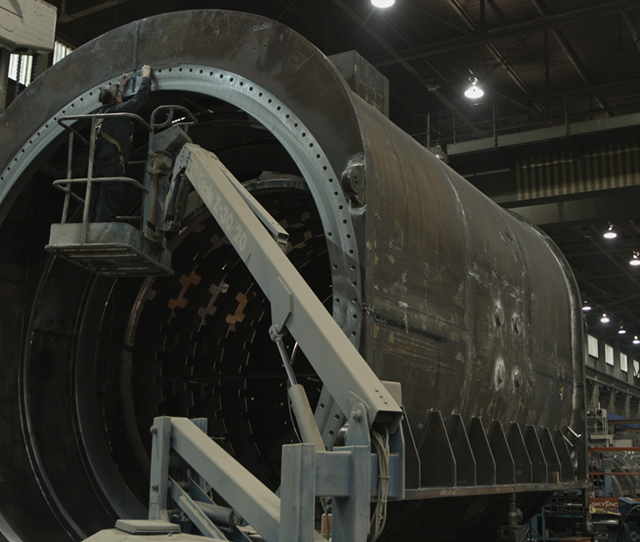 Jumbo-sized projects
At FAB 3R, we've got what it takes—and who it takes—to resolve the biggest challenges.
With more than a century of experience in manufacturing and refurbishing oversized equipment, our multidisciplinary team has the manufacturing smarts it takes to understand your plans and specifications so we can suggest the best solution for your situation.
With our 214,500 square feet (19,928 m2) of shops and machine tools, we can manufacture, repair, or refurbish large and extra-large equipment. The only limits are the ones you set!
What's more, FAB 3R provides a full range of services under the same roof: horizontal and vertical machining for medium- and large-sized equipment, certified welding methods, versatile mechanical assembly, surface finishing, and more. By handling all aspects of your project on one site, FAB 3R saves you the money and time it would take to move your equipment from one service provider to another.
---
Precision and quality
FAB 3R approaches every project with the same goal: achieving the required tolerances, no matter how small, even on jumbo-sized equipment. To do this, we use the most advanced measuring methods and technologies. But beyond the tools and technologies we use, it's our personnel's expertise, know-how, and finesse that makes it possible to reach such exceptional levels of precision every time, even for non-standard projects. The result is parts that meet any precision requirement to the ten thousandth of an inch, regardless of the part's size.
And even more importantly, FAB 3R can do it without compromising quality. Thanks to our meticulous employees and rigorous processes, we can confidently provide the best quality possible. That's why we've received the most demanding certifications in our field. And our clients can always come by to make sure the results meet their expectations.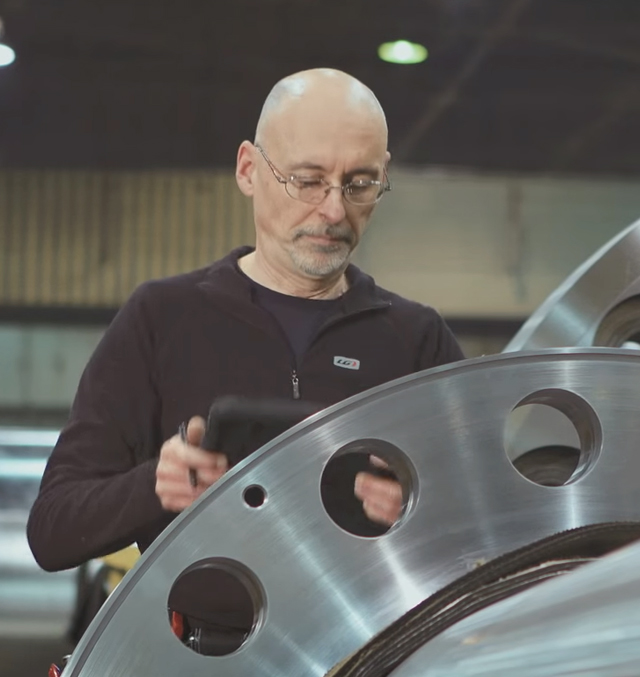 ---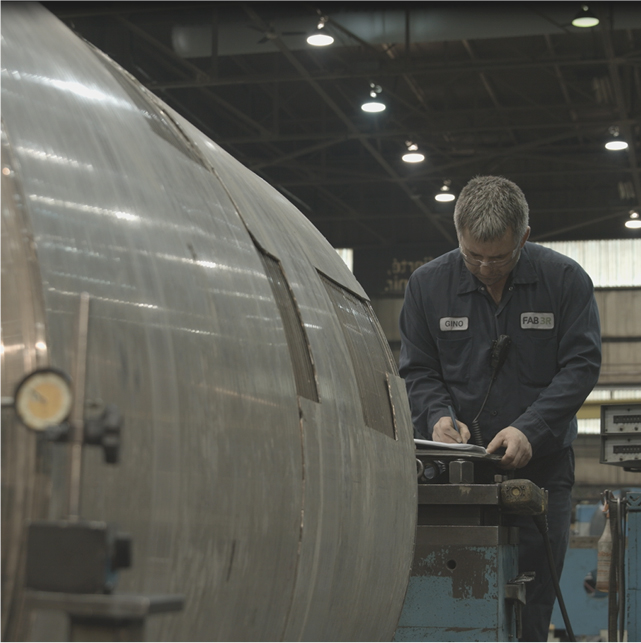 Sustainable, economic solutions
With us, it's simple. We give you all the information you need to make an informed decision, and it's your decision alone.
When there's a problem with a large piece of equipment, replacing it isn't always the best option. To provide our clients the most economical solution, FAB 3R can, in its facility or at the client's, assess every part of a piece of equipment before providing a full diagnosis. We then offer clients the choice between replacing the piece of equipment entirely and choosing the part or parts to replace or recondition to get the best life/cost ratio.
With this approach, FAB 3R clients can save money while applying the principles of sustainable development.
---
Personalized project management
At FAB 3R, we believe that all projects deserve a dedicated manager. Every project we take on is run by a project manager who works with the client throughout the entire process. The project manager sizes up the client's needs, answers the client's questions, provides all the information required to make the best decisions and keep the client up to date on the work's progress. The project manager also follows every step of the project to be sure it's meeting the client's expectations.
With personalized project management, FAB 3R's clients can count on one devoted resource person who will do everything possible to make the project successful.